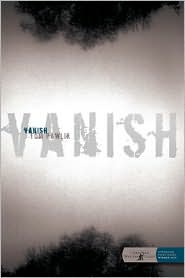 About the Book:
Caught in a mysterious storm, three strangers survive to find everybody else has vanished. When unscrupulous lawyer Connor Hayden, aging model Helen Krause, and enterprising mechanic Mitch Kent meet, they're desperate. And they're being watched---by "observers" who force them to relive their pasts. Does a mute homeless boy hold the key to their future?
Hubby's review:
Similar to Dekker, but with a unique flair all his own, Pawlik has created an amazing thriller of a novel that will keep you on the edge of your seat. The intro to the book says… It all began with an eerie feeling. No kidding! It makes even the reader feel eerie while consuming its pages. The survivors who manage not to vanish have pretty major issues to deal with. They're alone and desperate and are looking for answers. They feel like they are being watched and they see shadows but nobody is there. Nightmares in their lives pop up and freak them out. But these dreams are real. You can touch them. The last few chapters will blow your mind. If you want an amazing experience, go on a wild ride with
Vanish
! All is not what it seems… Great novel!
Vanish
was published by
Tyndale
and will be released July 2008!