All you have to do to win a copy is post a comment. What is it about this book that appeals most to you? Oh, and don't forget to leave me a way to contact you if you win! I will draw a winner Wednesday so stop back and enter again even if you don't win this one.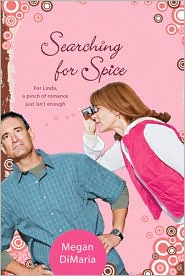 About the book:
Frustrated wife and mother Linda Revere craves the thrill of romance---but her nerdy, highly practical husband loves their 24-year status quo! And as Linda struggles to bring a little pizzazz to their partnership, her efforts only confuse her sensible spouse. Can they find a way to sizzle, or is passion doomed to fizzle?
My thoughts:
This book is hot! Not sizzling per se, but so incredibly realistic it could be any woman's life who has a husband and two teens. Amazingly well done. I haven't finished the book but I love what I've read so far. This book is going to be a five star story. I can usually tell by chapter 3. You WANT to win this book. Trust me. If you're still not sure, check out the first chapter by clicking on the link below. Isn't her first person POV voice amazing and easy to follow? It's so natural and the heroine's thoughts are so believable. Good stuff!
Read the first chapter
HERE