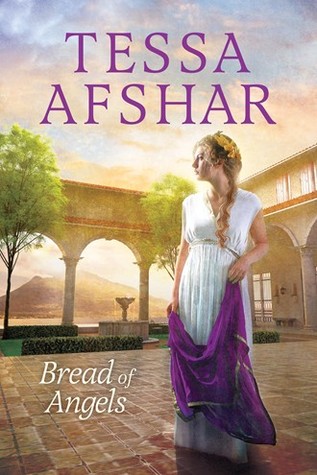 About the book:
Purple
. The foundation of an influential trade in a Roman world dominated by men. One woman rises up to take the reins of success in an incredible journey of courage, grit, and friendship. And along the way, she changes the world.


But before she was Lydia, the seller of purple, she was simply a merchant's daughter who loved three things: her father, her ancestral home, and making dye. Then unbearable betrayal robs her of nearly everything.

With only her father's secret formulas left, Lydia flees to Philippi and struggles to establish her business on her own. Determination and serendipitous acquaintances--along with her father's precious dye--help her become one of the city's preeminent merchants. But fear lingers in every shadow, until Lydia meets the apostle Paul and hears his message of hope, becoming his first European convert. Still, Lydia can't outrun her secrets forever, and when past and present collide, she must either stand firm and trust in her fledgling faith or succumb to the fear that has ruled her life.
My review:
I've read two of Tessa's books prior to this one. Both made my favorites list for that year mainly because I read them practically straight through. As a reader, I want to get lost in a book to the point that I forget I am reading. Tessa's writing is very good.
That said, this story didn't grab me as much as the others. But that may have more to do with the distractions I've had this year than the story itself. This novel features Lydia, a character came from the New Testament, and the other two books featured women from the Old Testament. The author did a good job setting up the New Testament time period and developed the setting so I could relate to the characters. I also saw Paul and his followers through Lydia's eyes. That was well done. This story was never boring, just different,
I found some parts of this book to be more captivating than others, probably due to my familiarity with the story like the woman that followed Paul and Silas around saying they were servants of the most high God. Like most Biblical fiction authors, Tessa offers a fresh perspective that may cause you to ponder your life and priorities. At any rate, this book is worth taking the time to read if you enjoy Biblical fiction.
Bread of Angels
was published by
Tyndale Fiction
and released in June 2017,