About Kathi Macias: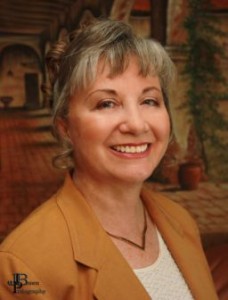 Kathi Macias is a multi-award winning writer and radio show host who has authored 30 books and ghostwritten several others. A former newspaper columnist and string reporter, Kathi has taught creative and business writing in various venues and has been a guest on many radio and television programs. Kathi is a popular speaker at churches, women's clubs and retreats, and writers' conferences, and recently won the prestigious 2008 member of the year award from AWSA (Advanced Writers and Speakers Association) at the annual Golden Scrolls award banquet. Kathi "Easy Writer" Macias lives in Homeland, CA, with her husband, Al, where the two of them spend their free time riding their Harley.
You can find Kathi online at
http://www.kathimacias.com/
and at her blog
http://kathieasywritermacias.blogspot.com
.
About More Than Conquerors
With violent crime on the rise and the political climate changing throughout Mexico, the opportunity for open Christian witness is rapidly decreasing in many areas. Hector Rodriguez pastors a church on the outskirts of the once-peaceful and tourist-popular border town of Tijuana. He has also visited other small churches in the remote and not-so-Christian-friendly towns of Chiapas state, delivering Bibles and ministering to those in the most persecuted areas.
Hector's mother accompanied him on one of those trips and stayed behind to teach reading—using the Bible as her primer—to a handful of Christian converts living among the Mayan population in San Juan Chamula, where superstition and paganism run rampant, and resentment of outsiders runs deep. In a reaction to that superstition and resentment, Hector's mother pays a serious price for her unwanted presence—and Hector must then choose whether or not to continue his work in some of the most dangerous areas of Mexico.

MORE THAN CONQUERORS VIRTUAL BOOK TOUR SCHEDULE

May 3
Debbie's Book Bag
May 3
Life in the First Draft
May 4
A Mom After God's Own Heart
May 4
Life in the First Draft
May 5
Reading at the Beach
May 6
Blogcritics
May 7
Book Reviews by Buuklvr81
May 10
Life in Review
May 11
Cami's Books
May 12
Christy's Book Blog
May 13
The Plot
May 14
The Plot
May 14
Just One More Paragraph
May 18
Along the Way
May 19
Carpe Libris
May 20
Rundpinne
May 20
4 the Love of Books
May 21
What You Reading Now?
May 24
Ramblings and More
May 25
Tribute Book Reviews
May 26
A Peek at My Bookshelf
May 27
Edgy Inspirational Author
May 28
Quiverfull Family
My review:
There were a lot of things to like about this book, like different aspects of the Mexican culture and the spiritual thread in the story. Since I live in Arizona, I knew all of the phrases and words that the author used to add a bit of culture to the book. She also included many traditions. I learned a bit about the Mayan culture and their hatred for the people who they saw as destroying their ancient culture. That was interesting, as was how the Mayan people perceived Virginia. The love story between Marty and Susanna was sweet. I just wish it had started earlier in the book. However, it was a great example of waiting on the Lord to show you who He wants you to marry. The gang violence was believable and the conflict Roberto felt was poignant. The subplot regarding Alberto was touching, too. This book just didn't enthuse me like the other two in the series that I've read had. Then again, every book can't be a favorite, now can it? I found this one to be a bit repetitious in places, or it would've ranked higher on my list. Other than that, it was a good read.