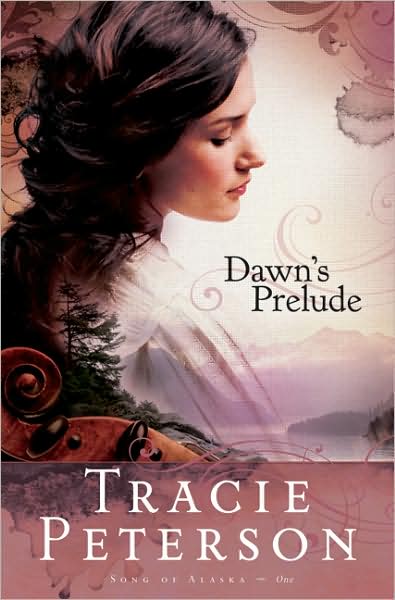 About the book:
When widowed Lydia Sellers inherits her husband's entire estate, her adult stepchildren battle to regain the fortune for themselves. Putting memories behind, Lydia travels to Alaska to visit her aunt, where she meets sawmill owner Kjell Bjorklund--and discovers she's pregnant with her dead husband's child. What will happen when his family learns about the baby?
My review:
This story was truly fabulous in every way. I sensed the peril and the helplessness the characters experienced as much as I felt the tenderness and love. This is probably Tracie's best book yet. Her plotting is sheer perfection and the pace was satisfying. There was a suspenseful element to the story that made me not want to sleep until the situation was resolved and the people were safe. There was a secondary character that was compassionate, too. I worried for her and her lifeless marriage and started to sweat when temptation literally nipped at her corsette.
I love it when an author makes me care enough to worry about the characters. Of course, the romantic element was amazing and probably the best part of the book. When the sparks flew my heart felt ablaze along with the people in love. Trust is so hard for some people to experience after years of abuse and mistreatment. The hero in this story was the perfect person to reestablish that missing link and give the heroine hope. He was also smart enough to allow the heroine to come to him. Sigh, that was soooo romantic!
Ah, this was such a good read! In fact, it's making my favorite books of 2009 list. I would've read it straight through but life got in the way. It was very hard to put down and the story kept calling me to pick it up again and finish. I'm glad I did.
Dawn's Prelude
was published by
Bethany House
and released in Sept 2009.