To enter this giveaway simply post a comment about the war in the Middle East. Do you have a loved one in Afghanistan right now serving in the US military? What about Iraq? How do you feel about the occupation of American troops in that part of the world? Do you think it will do any good?
I'll go first. My nephew is serving in Iraq. Pretty much every enlisted person I've ever met has served somewhere in the Middle East. Do I think it will pay off in the long run? Probably. Will our world look different ten or twenty years from now because of our intervention? I sure hope so.
I will select a winner by random drawing next Sunday, August 2, 2009.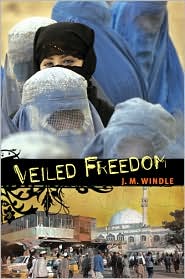 Synopsis
Land of the Free . . . Home of the Brave
Kabul, 2001...American forces have freed Afghanistan from the Taliban. Kites have returned to the skies. Women have removed their burqas. There is dancing in the streets.
Eight years later, Afghanistan is a far cry from those first images of a country freed from Taliban rule. When Special Forces veteran Steve Wilson returns to Kabul as security chief to the minister of interior, he is disillusioned with the corruption and violence that has overtaken the country he fought to free. Relief worker Amy Mallory arrives in Afghanistan ready to change the world. She soon discovers that as a Western woman, the challenges are monumental. Afghan native Jamil returns to his homeland seeking work, but a painful past continues to haunt him.
All three are searching for truth and freedom when a suicide bombing brings them together on Kabul's dusty streets. But what is the true source of freedom...and its cost?
My thoughts:
I'm really enjoying this story. I'm about halfway through it and will post a review when I finish.