The titles are
A Journey by Chance
and
After All These Years.
To enter for a chance to win these two books, simply post a comment telling me why you want to win them and I will enter your name. I'll pick a winner Wednesday night. I'm a bit behind so on Wednesday night I will post two more giveaways at the same time until I'm back on schedule. Thanks!
About the first book: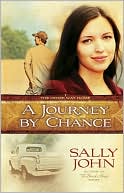 In A Journey by Chance, the first book of the series, Dr. Gina Philips heads from Southern California to the tiny Midwest town of Valley Oaks for her cousin's wedding. Her plan to heal from a failed relationship and escape from a lost job is interrupted by the persistent attention of a local, Brady, and the quirkiness of small town America.

But just when Gina thinks she has the town figured out, a secret is revealed that will forever change her family and her relationship to the mysterious Brady.

This novel of romance and healing turns first impressions on end as Gina finds inspiration in the faith of others and joy in her own growing relationship with the Lord.

About the second book: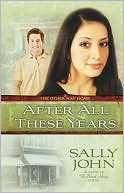 In After All These Years, the second book of the series, Isabel Mendoza's past is just a memory...until Tony, her boyfriend from college days, arrives in Valley Oaks. Romantic sparks fly again, but Isabel is a Christian now. Can she share her love for Jesus with Tony while keeping her painful secret?

Meanwhile, Lia Neuman arrives in town as new owner of the pharmacy. Isabel befriends and welcomes Lia, but vandalism threatens the pharmacy and Lia's life. Officer Huntington, Valley Oaks' deputy sheriff, investigates the crimes against Lia, and love unlooked for, begins to bloom.

After All These Years demonstrates how God's redeeming grace can touch the past and bring healing to the present.