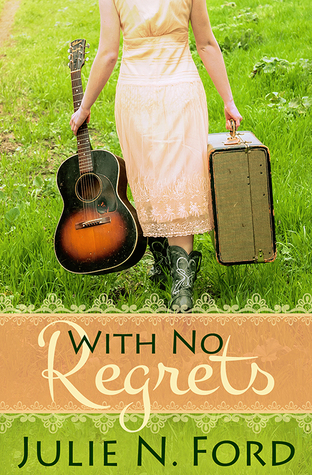 About the book:
Living With No Regrets Is Harder Than It Seems

Finley isn't exactly sure when her life began to feel unfamiliar. She suspects the transformation started long before she caught her husband and fellow garden club member doing the white-trash-two-step on her new Bernhardt sofa. Now free from the shackles of a loveless marriage, and with her children off to college, she's finally able to go searching for the missing pieces of her heart.

Finley's best friend, Cathyanne, is already working hard to ensure that Finley finds true love this time around. But when Finley is unwittingly tossed into the arms of two men—their sexy trainer and her neighbor, a popular country star—Cathyanne fears finding the right guy will be more complicated than she ever could have imagined.

For Finley, building a new life feels as impossible as flying a paper airplane to the moon. But maybe, just maybe, with the right help, she will find her whole heart—even if it's in the very last place she thinks to look.
My review
:
I enjoy Julie's storytelling. My favorite novel of hers was Countdown to Love. Then I read Replacing Gentry, and I enjoyed that story as well. This one didn't resonate with me like the other two stories, but I still liked it. I think the thing that bothered me was how she kept changing her mind about who she loved and who she should be with in the end. Rather than making it intriguing, the love triangle annoyed me. The same with her best friend and how she didn't try very hard to get in touch. She was pretty self-absorbed like many people are these days.
What I found rather interesting was that she was so self-centered and yet she didn't see that trait in herself. But then again, most narcissists are ignorant of their own narcissism, which I find a bit ironic. So that part intrigued me but it also made her less likable as the main character. That said, I still finished the story, which isn't typical of me these days, so that was good. It takes a lot to hold my attention. The message is good and matches the story's theme, like the title. But the main character seemed to have a lot of regrets despite the story-telling of the author - unless the author did that on purpose. You'll have to read the story for yourself if you want to come to your own conclusion in that regard.
With No Regrets
was published by
White Star Press
and released in May 2015.