To enter for a chance to win this book simply post a comment. First you need to read the description of the book, then answer this question.
Have you known anyone who was falsely accused? What did you do about it? This can be something as minor as having watching a sibling get spanked when you knew they didn't do what they were being punished for, to something major like knowing someone who went to prison for a crime they didn't commit. We all know Jesus was killed even though He was innocent and committed no sin, so naming our Savior doesn't count. :)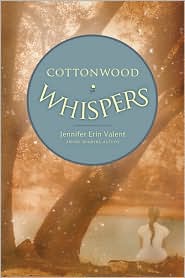 About the book:
I've heard the dead whisper.
Every time I tell my best friend Gemma that, she tells me I'm crazy. But I'm not crazy. The dead really can whisper, only it isn't their ghosts that do it. It's the memory of them.
The summer of 1936 is one that seventeen-year-old Jessilyn Lassiter will never forget. She had hoped to spend it getting a job, and more importantly finally catching the attention of Luke Talley, the young man she has loved from afar since she was 13.
But tragedy strikes when a cherished neighbor girl is hit by a car. Jessilyn is torn to pieces, especially when her gentle, elderly friend is accused of the crime. She's sure he's innocent but discovers that the only way to prove it could jeopardize her family's survival.
Swept into a grown-up world she couldn't wait to be a part of, Jessilyn searches for answers until the actions of one man show her the beauty of sacrifice and the power of faith.
This book just released on Sept 1st so get it while it's hot!