To enter to win a copy of this book simply post a comment. I'll pick a winner on Wednesday! Don't forget to leave me a way to contact you if you win.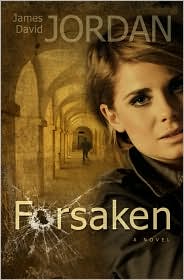 About the book:
Set in modern day, an ex-CIA agent opens her own security firm. Her first assignment is to safeguard a very famous televangelist who is receiving threats. His daughter is kidnapped by these extremists and their only terms for her safe return is for the pastor to publicly denounce Christ as God's son and savior of the world.
My thoughts:
My husband has read this story, but I have not gotten a chance to yet. He says it is very suspenseful, action packed, and contains incredible insight into how deep the conflict between Arabs and Israelis truly runs. It also shows how limited our understanding is in regards to world conflict and how little truth the media often portrays.