To win a copy of this fantastic book simply post a comment and I will put your name in the drawing. I will pick a winner Sunday. Don't forget to leave me a way to contact you if you win. I need an email contact! Thanks!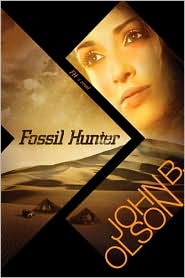 About the book:
In the desolate Iraqi desert, a lone shepherd stumbles across a whale fossil. Initial analysis indicates that it could be a new species-a discovery that could shed light on the evolution debate. Paleontologist Dr. Katie James is asked to lead an expedition to recover the rest of the fossil before her archrival, Nick Murad, can find it first.
My thoughts:
I love this book! I am soooo close to the end, like only 3 chapters! I wanted to post a review with this giveaway but life got in the way. I have to go to work. SO you'll have to wait until tonight. Sorry!