To enter your name to win a copy of the book simply post a comment. I will pick a winner on Wednesday. Thanks! (And please don't forget to leave me a way to contact you if you win.)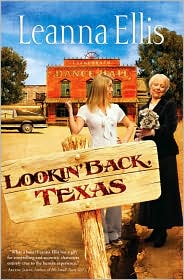 About the book:
Betty Lynne Davidson is planning her husband's funeral. But she's overlooking one thing: he's not dead.....he just wants a divorce.When Suzanne Mullins, gets the call from her father to come back home to Texas because her mother has gone off the deep end, she knows it will mean having to look at the faulty foundations of their marriage as well as her own. Suzanne hopes that trusting in God's love and mercy will set all of this craziness straight.
My thoughts:
Haven't had a chance to read this one yet, but I loved
Elvis Takes a Back Seat
so if it's even half as good it'll be fabulous!